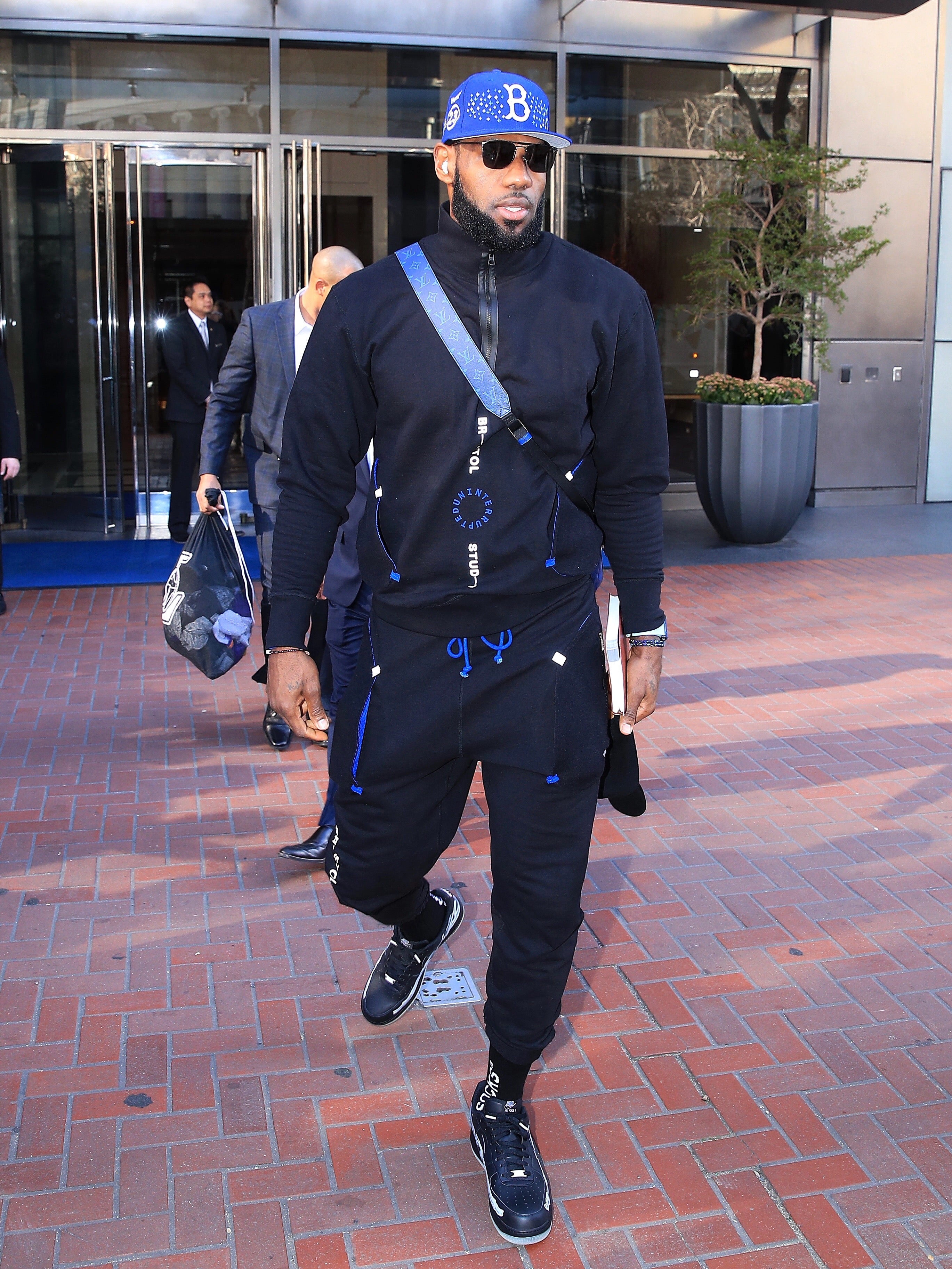 AFTER EMBRACING OUR SIGNATURE SWEAT SUIT, LEBRON JAMES
COMMISSIONED BRISTOL STUDIO TO CREATE A 1/1 LOOK.
We decided to use a half-zip as the foundational garment for LeBron's 1/1 look. A half-zip has a little more structure than a hoodie, it's more tailored, and is innately a more elevated piece.
While it used to be tradition to wear a classic suit on game day — now we typically see players gravitating to more casual attire.
The half-zip, sweats, and tee we produced for LeBron balance a refined look with the casual pieces we often see players wearing today.