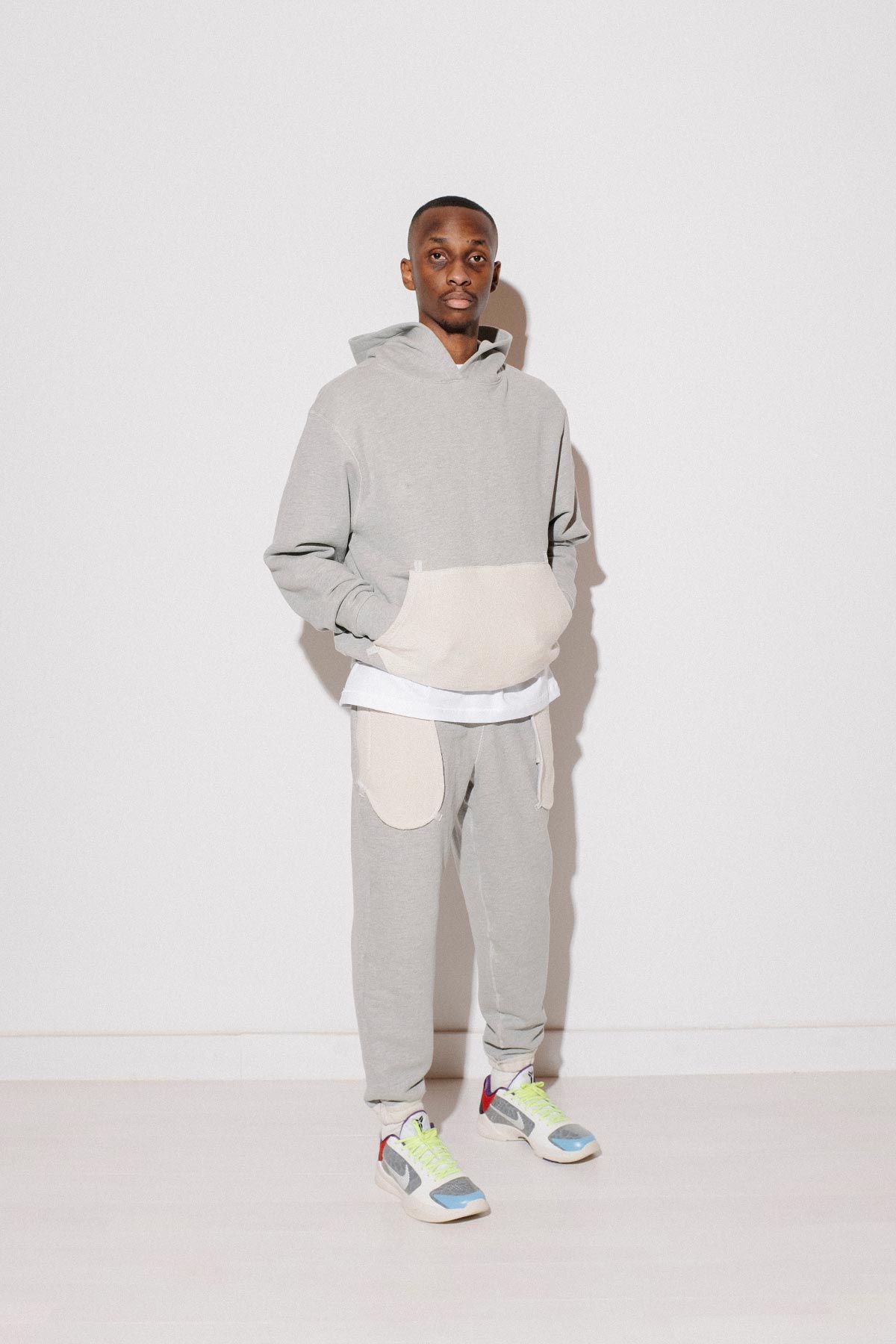 Our Reversible Sweat Suit, at once minimal and highly functional, is the foundation of our collection.
While typical sweat suits consist of 8-10 pattern pieces, our Reversible Sweat Suit is made of 32 unique pattern pieces. And unlike most sweat suits, which are usually fabricated in a generic fleece of 10 or 12-ounce fabric, our Reversible Sweat Suit is made of the highest quality heavyweight French Terry fabric developed from scratch and knitted to our specifications in Los Angeles.
Our trim consists of 20 Japanese grosgrain tabs + 4 sport zippers + a heavyweight drawcord. The superiority of our materials and the rigor of our process produces an original garment of exceptional and lasting quality.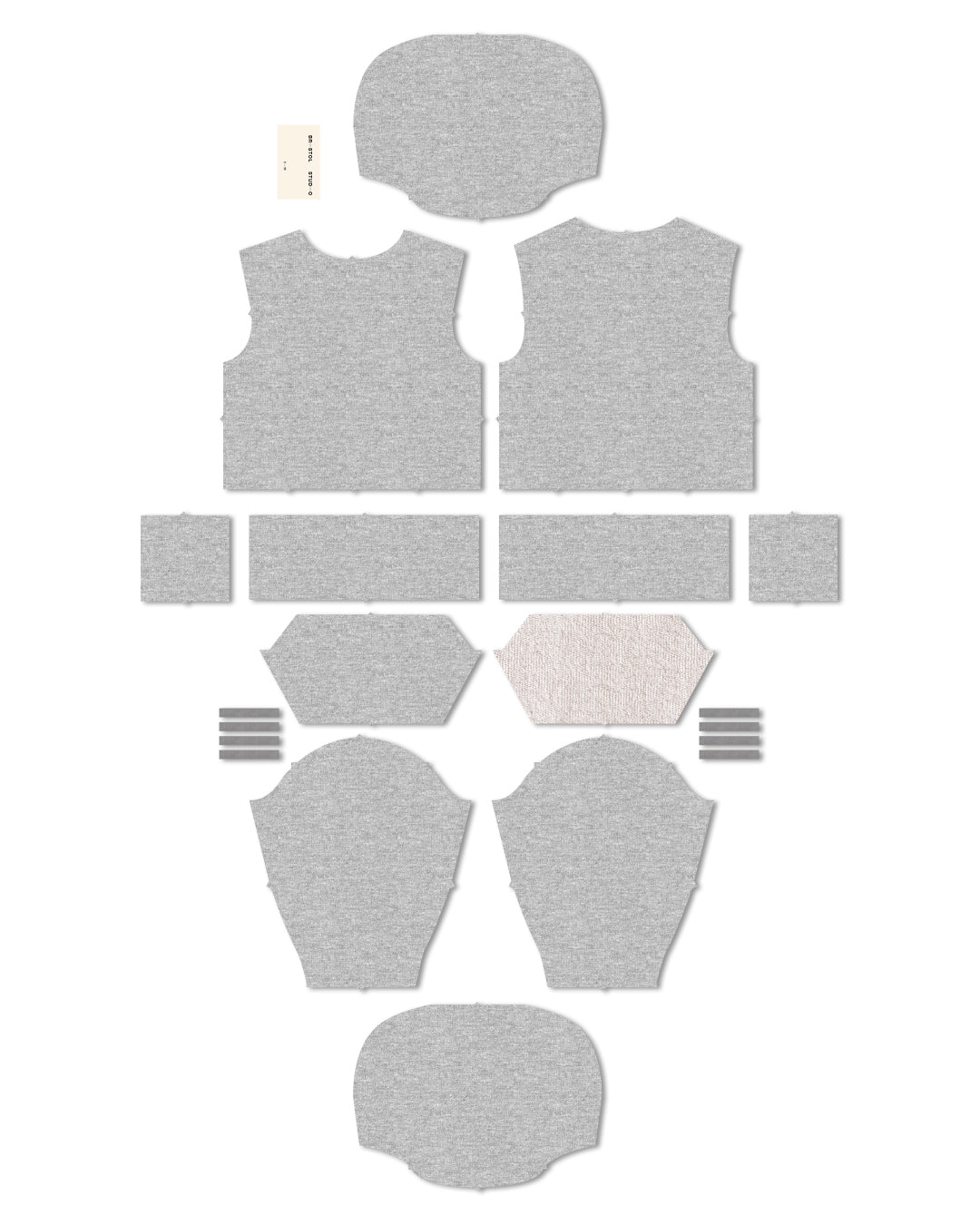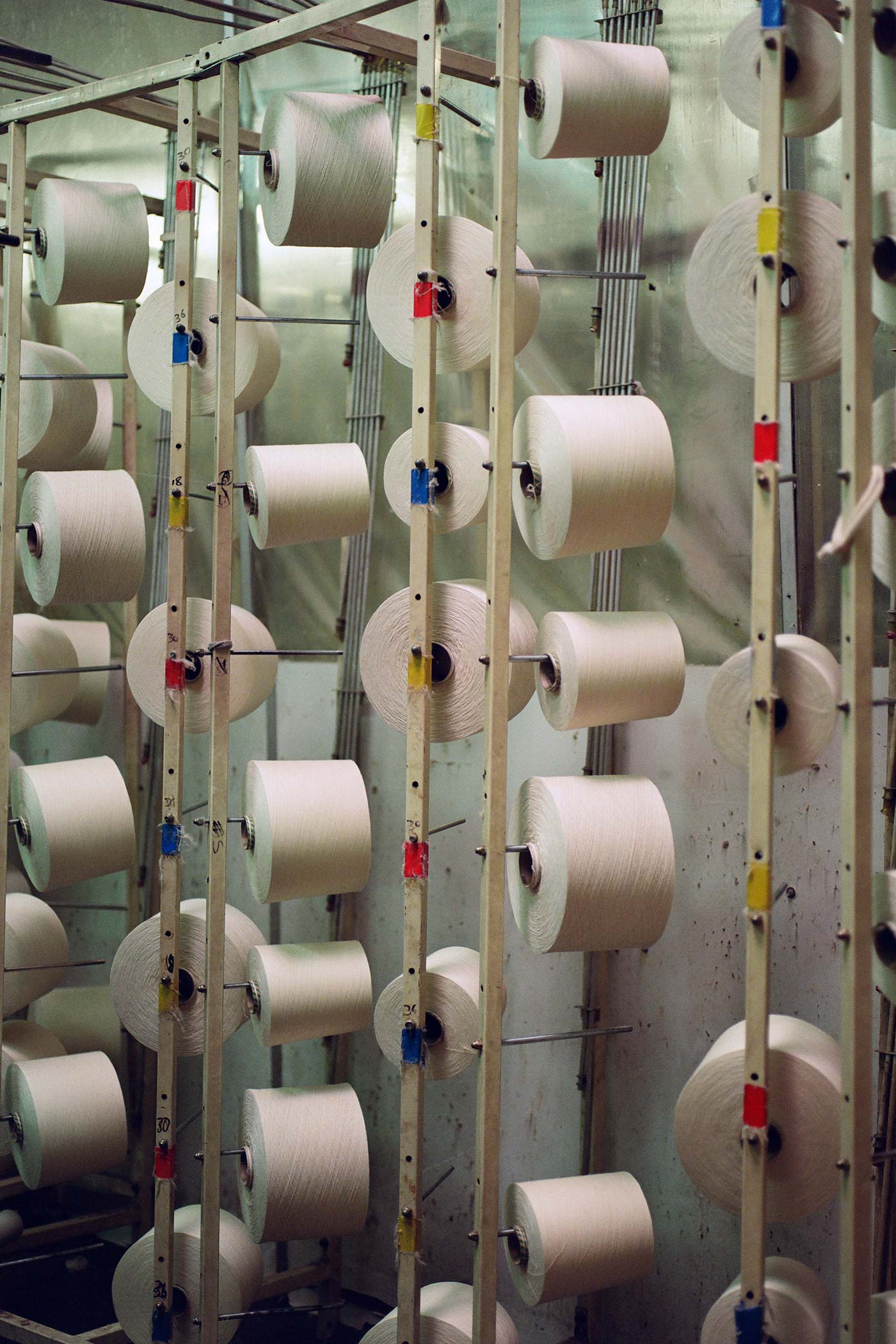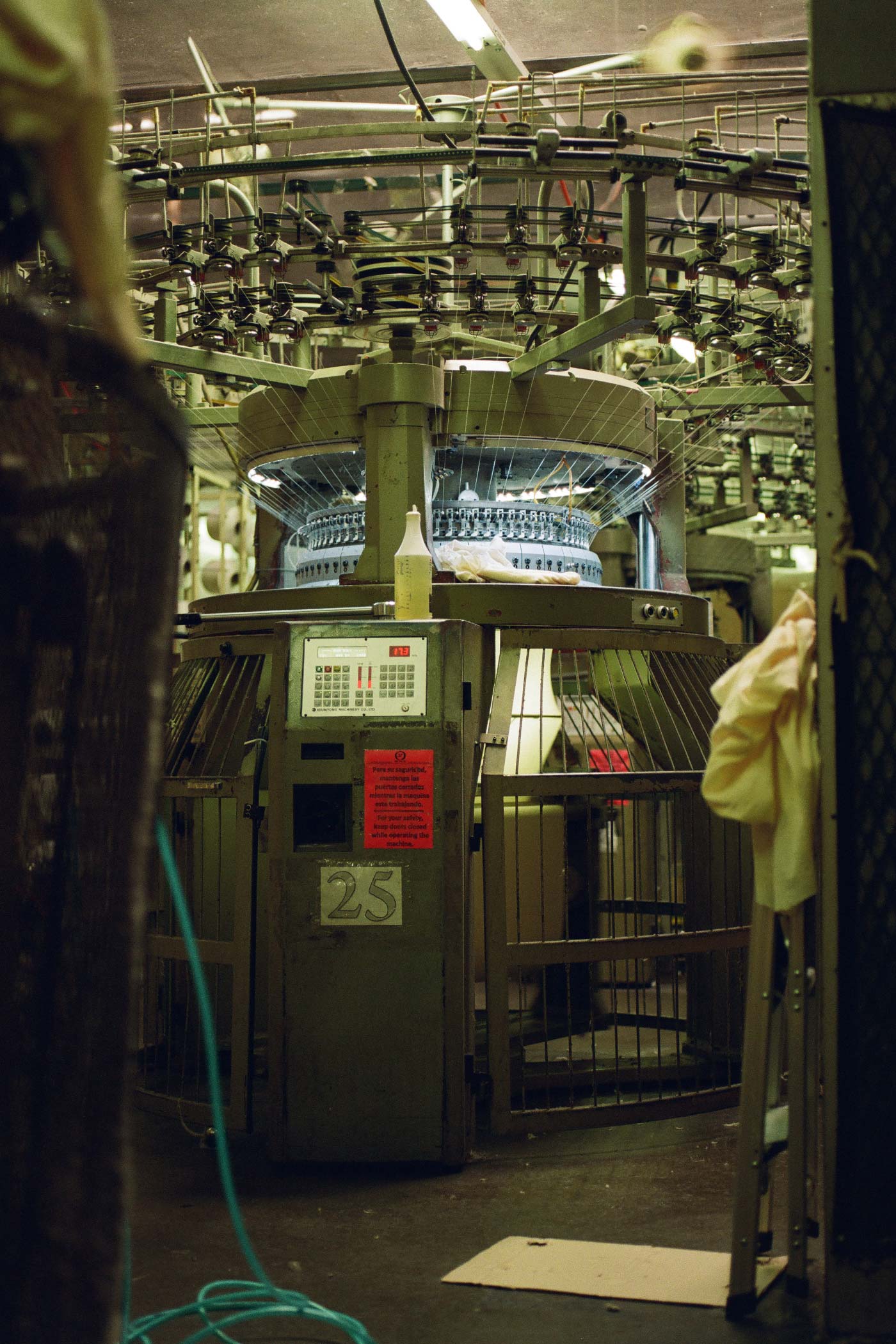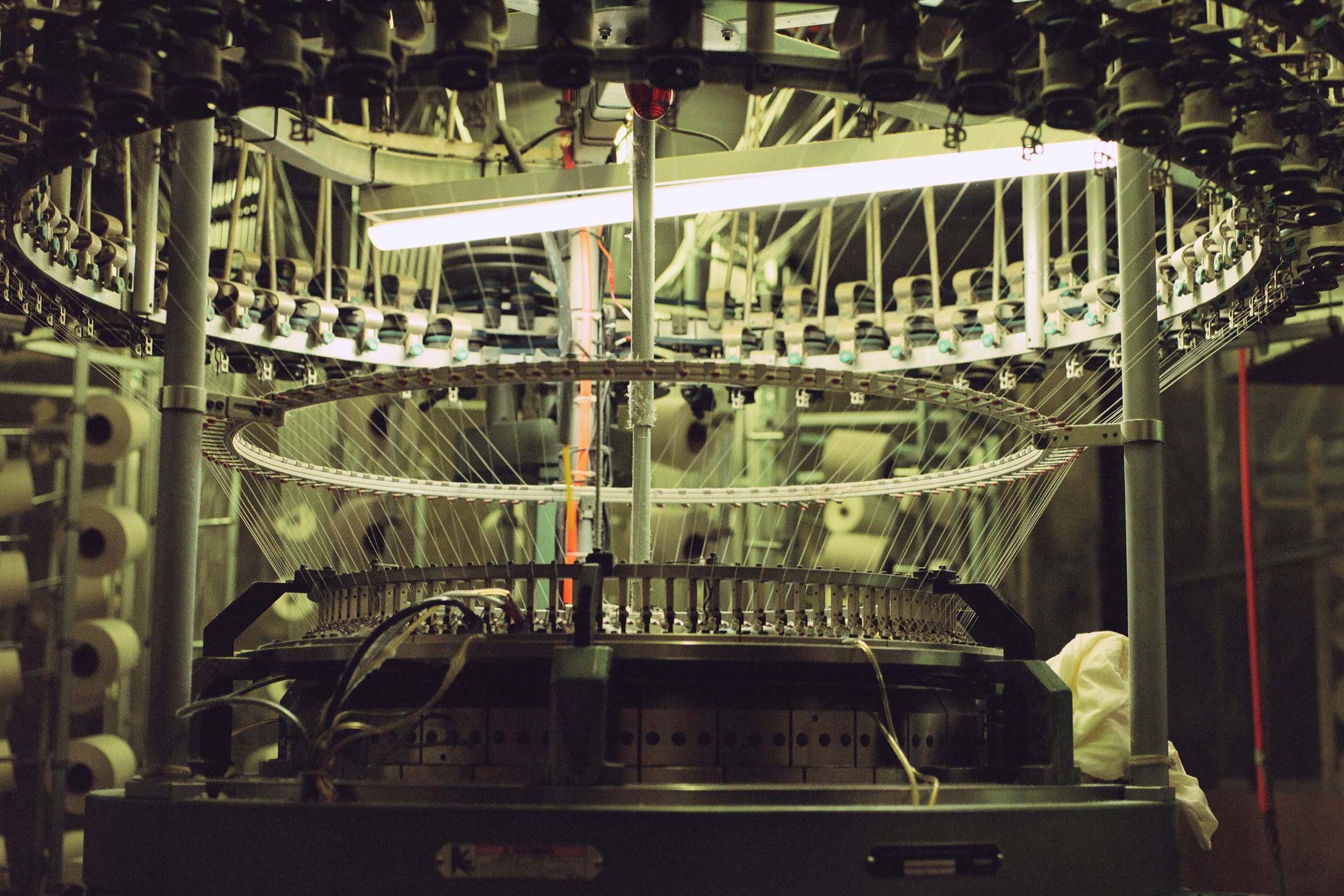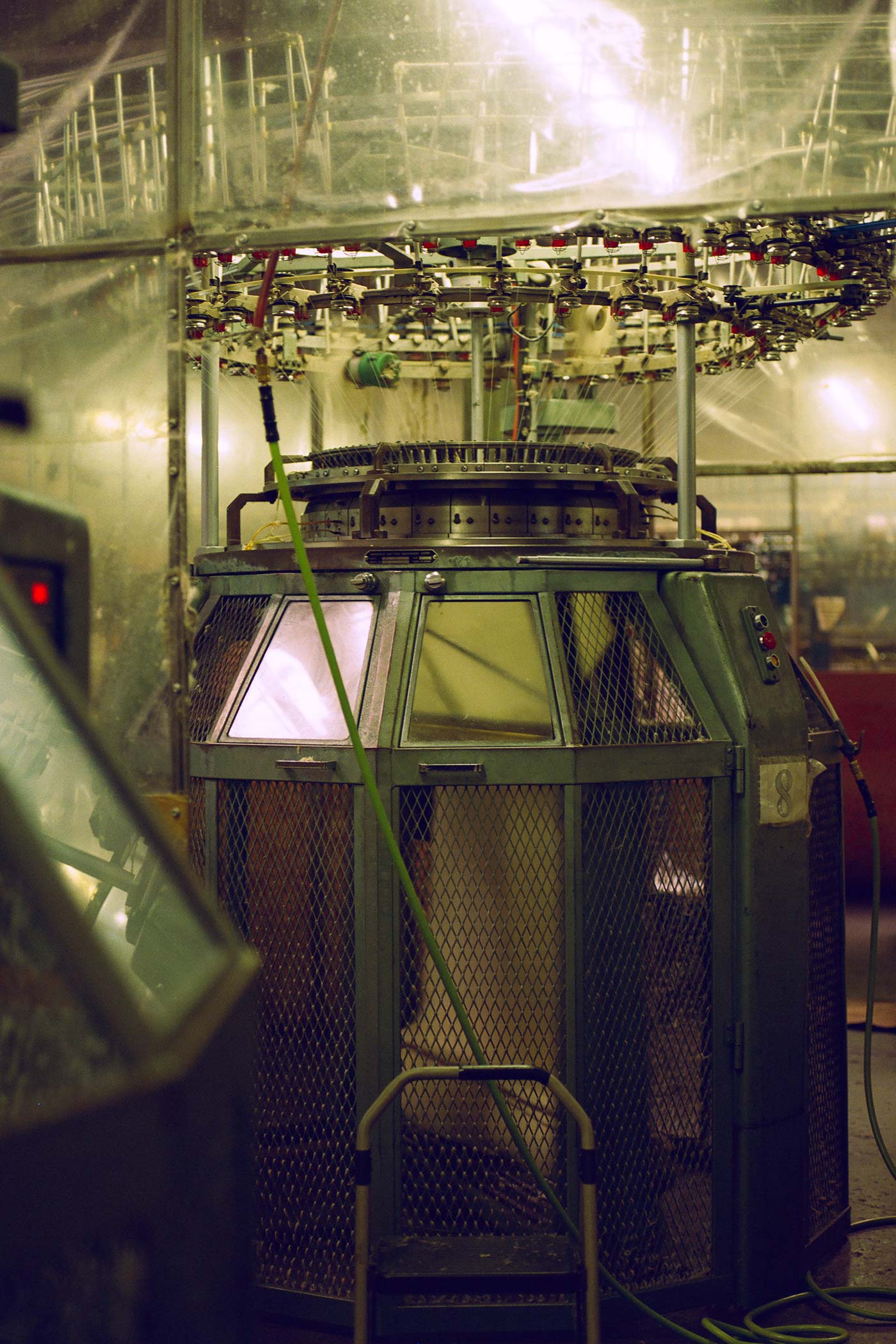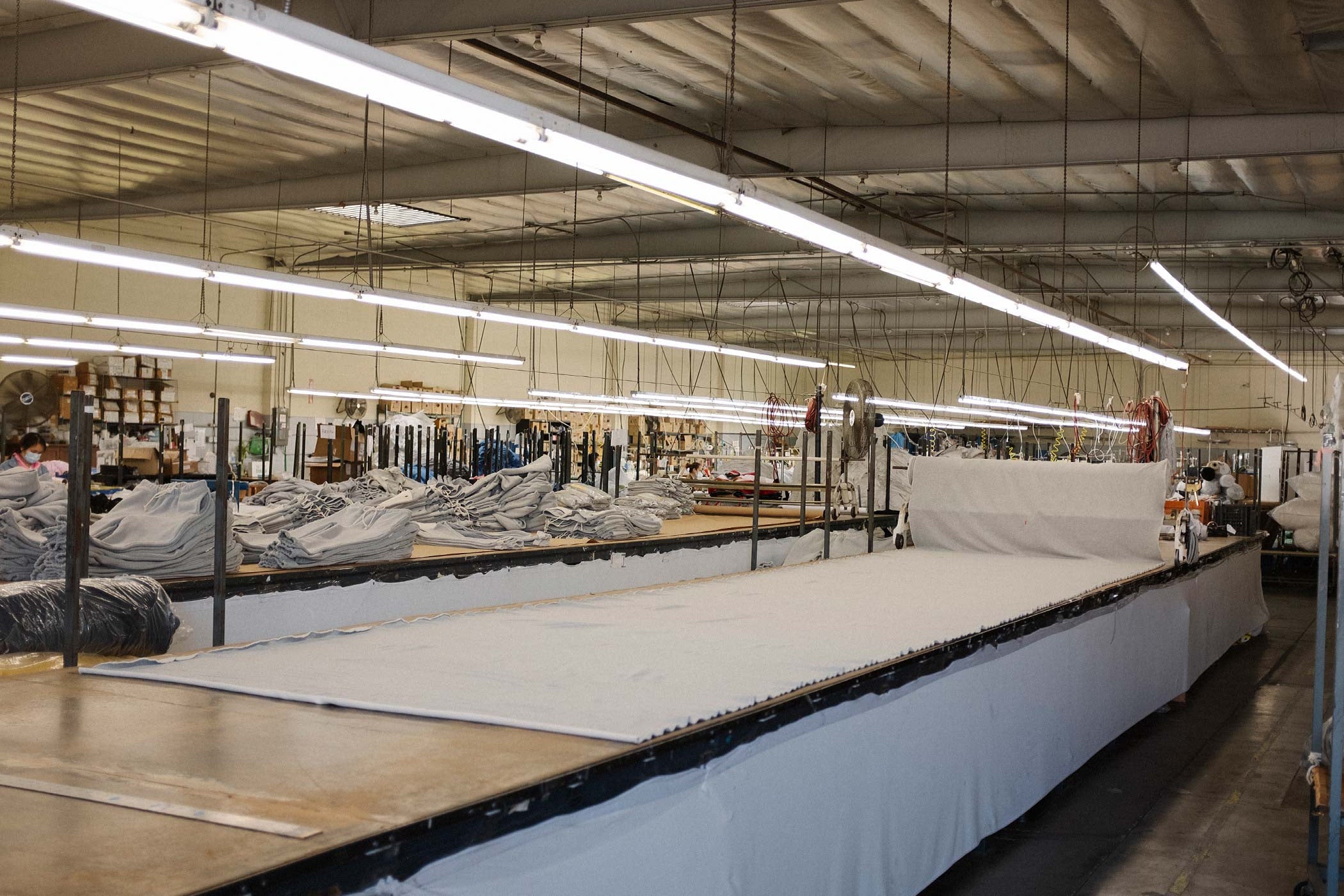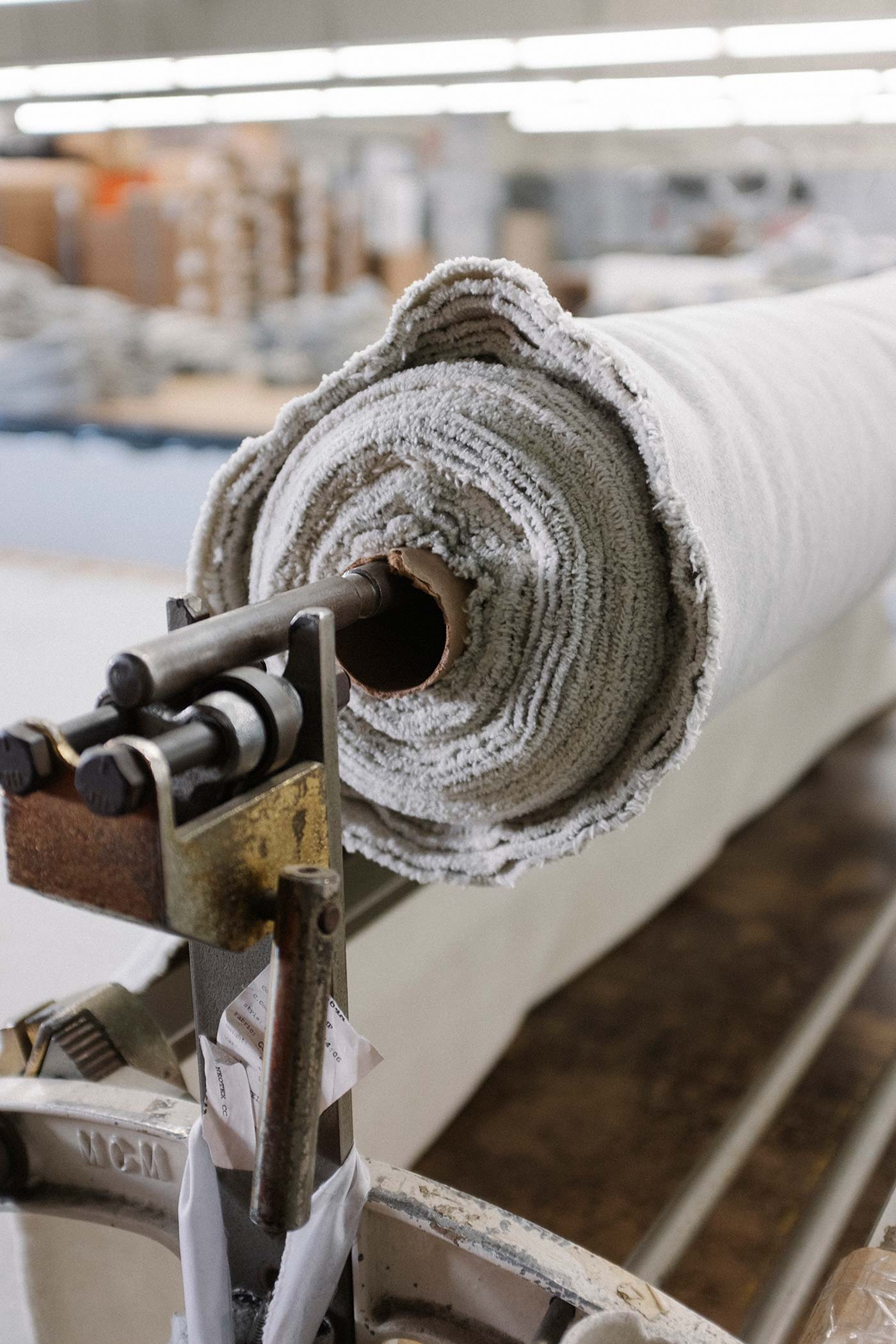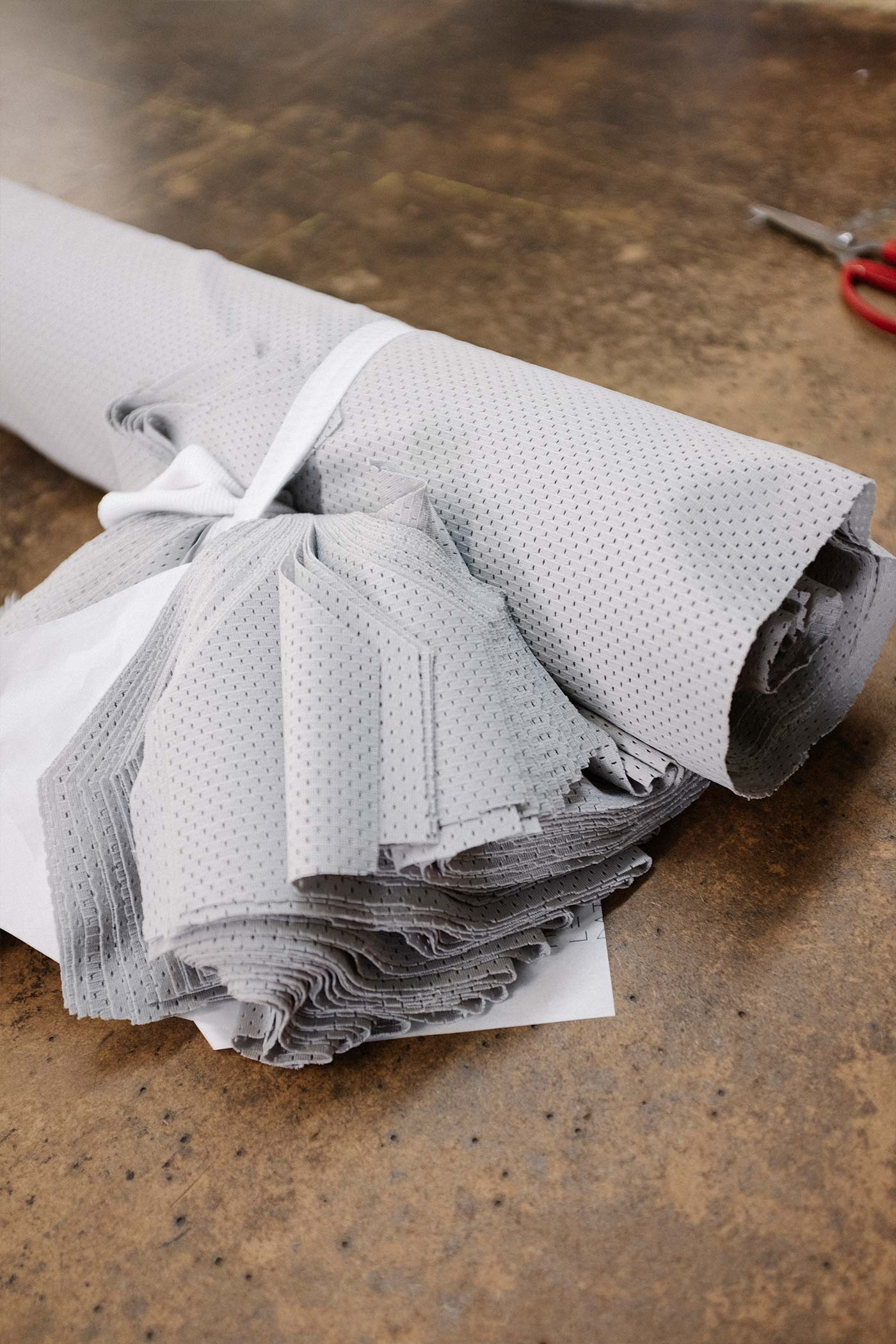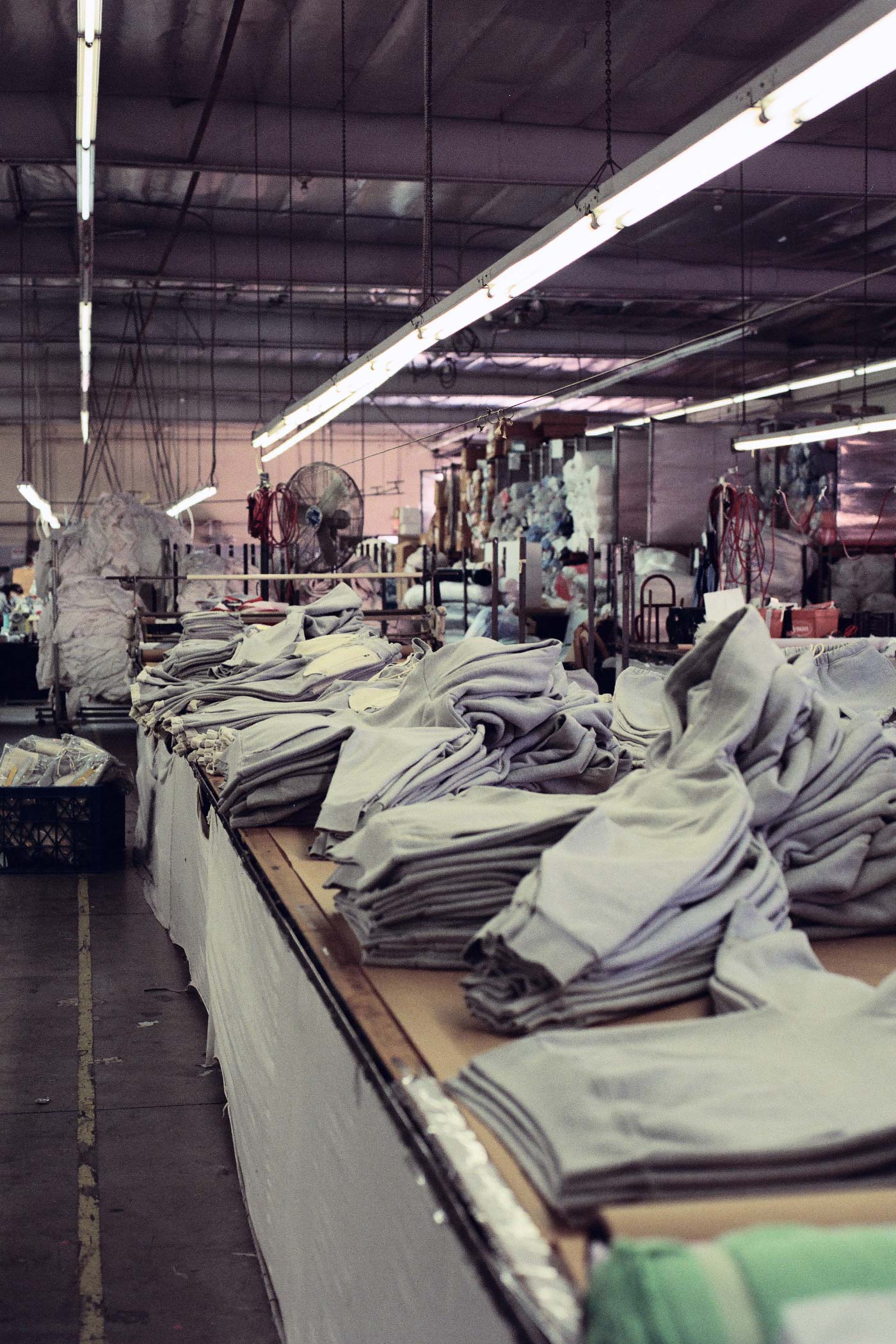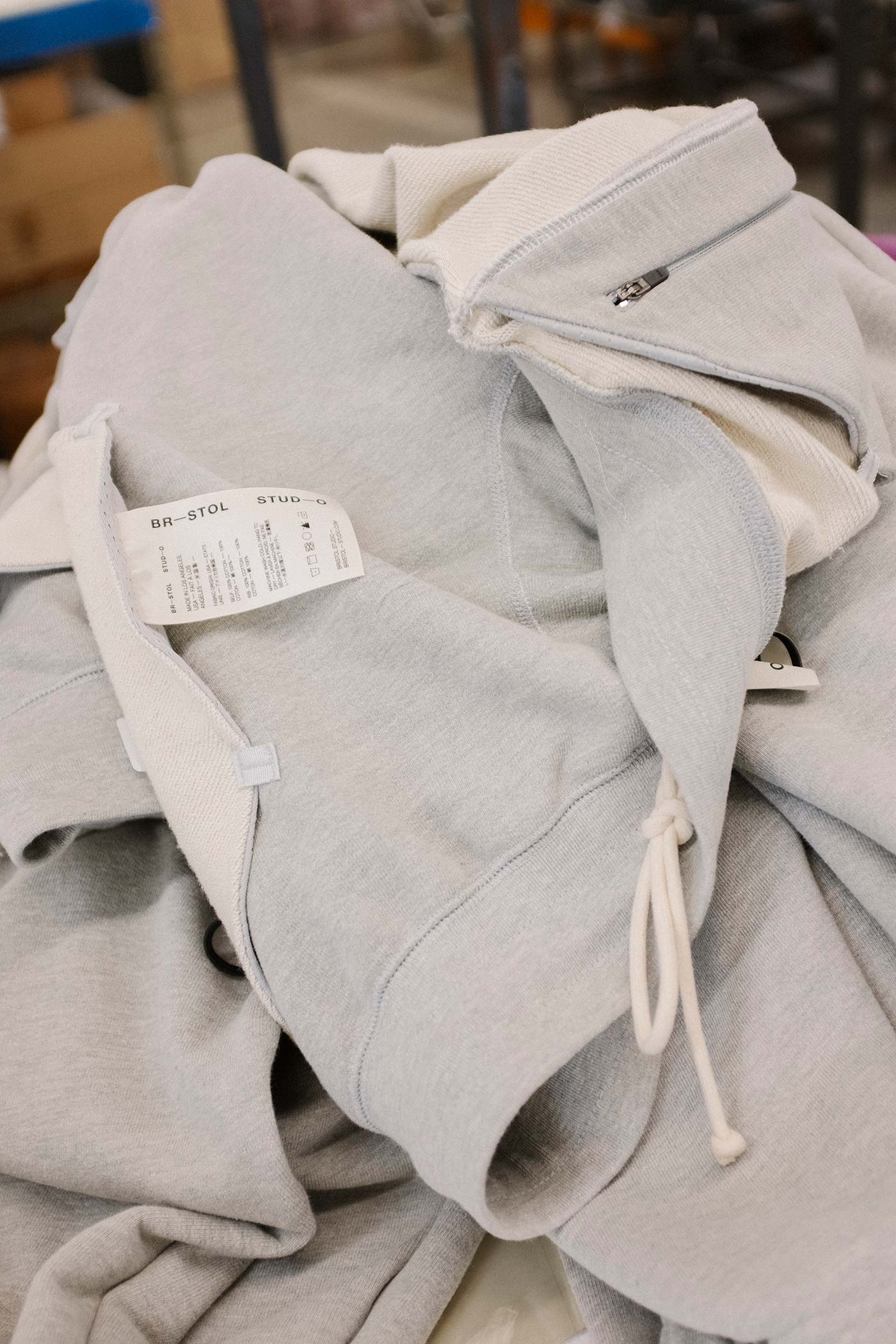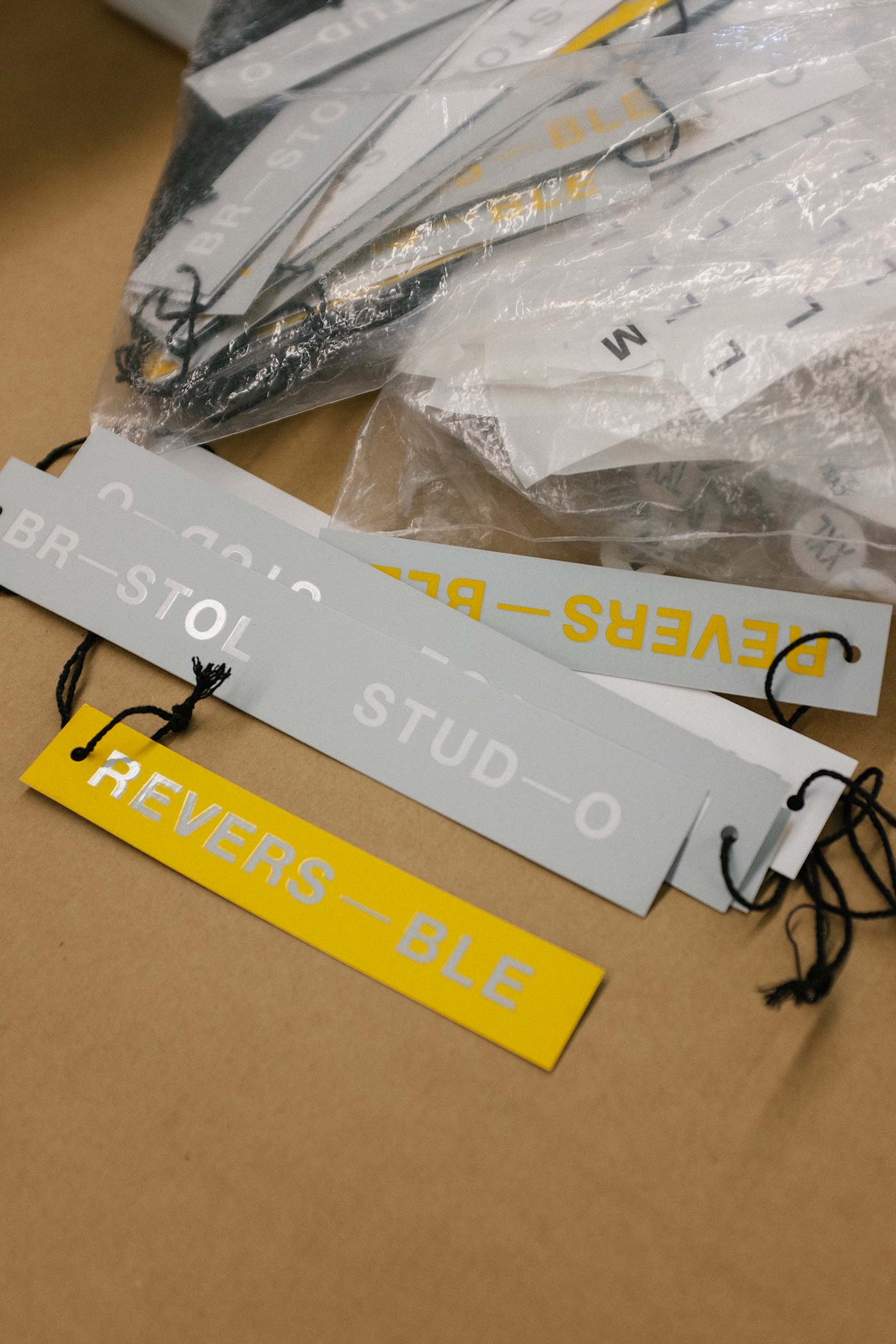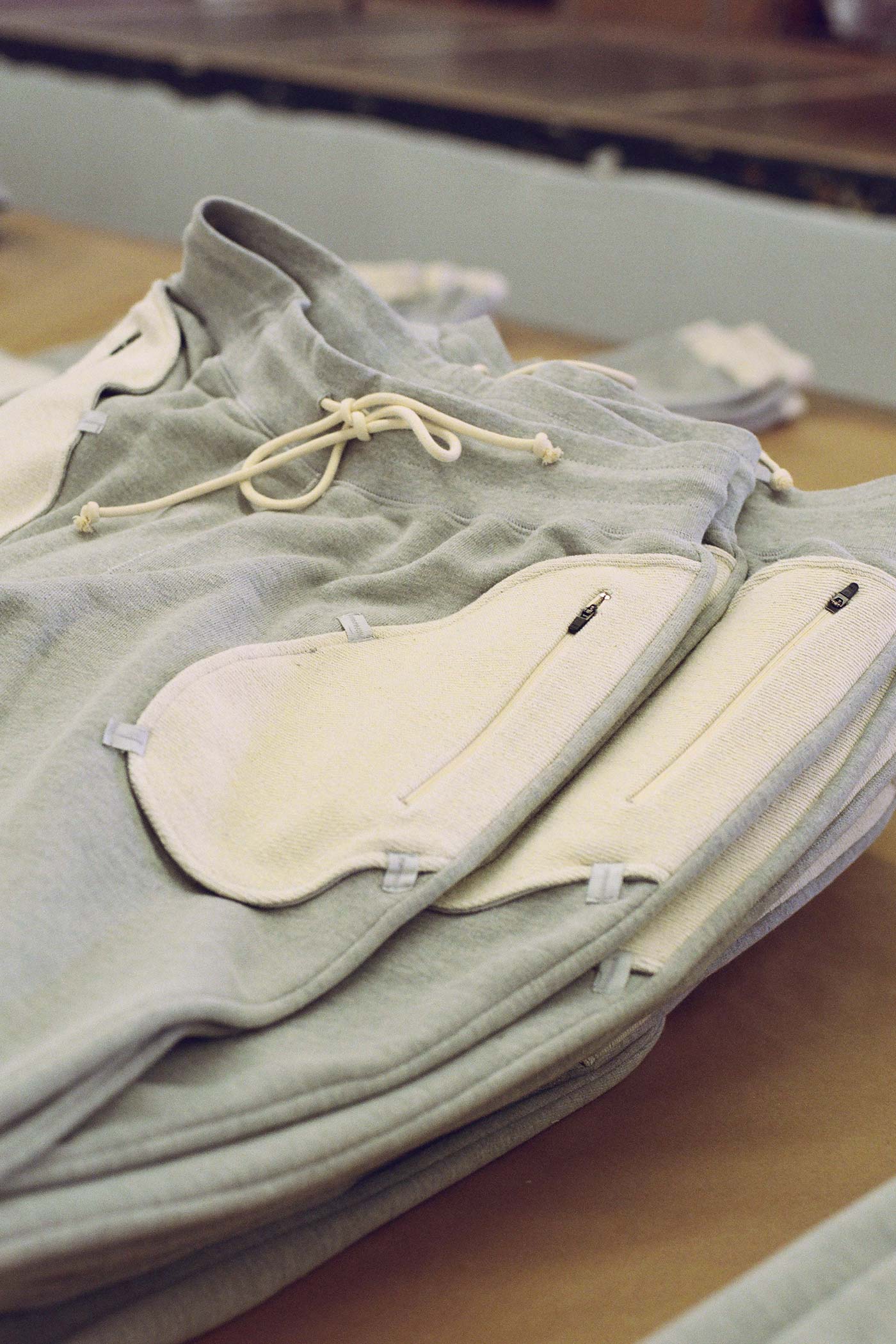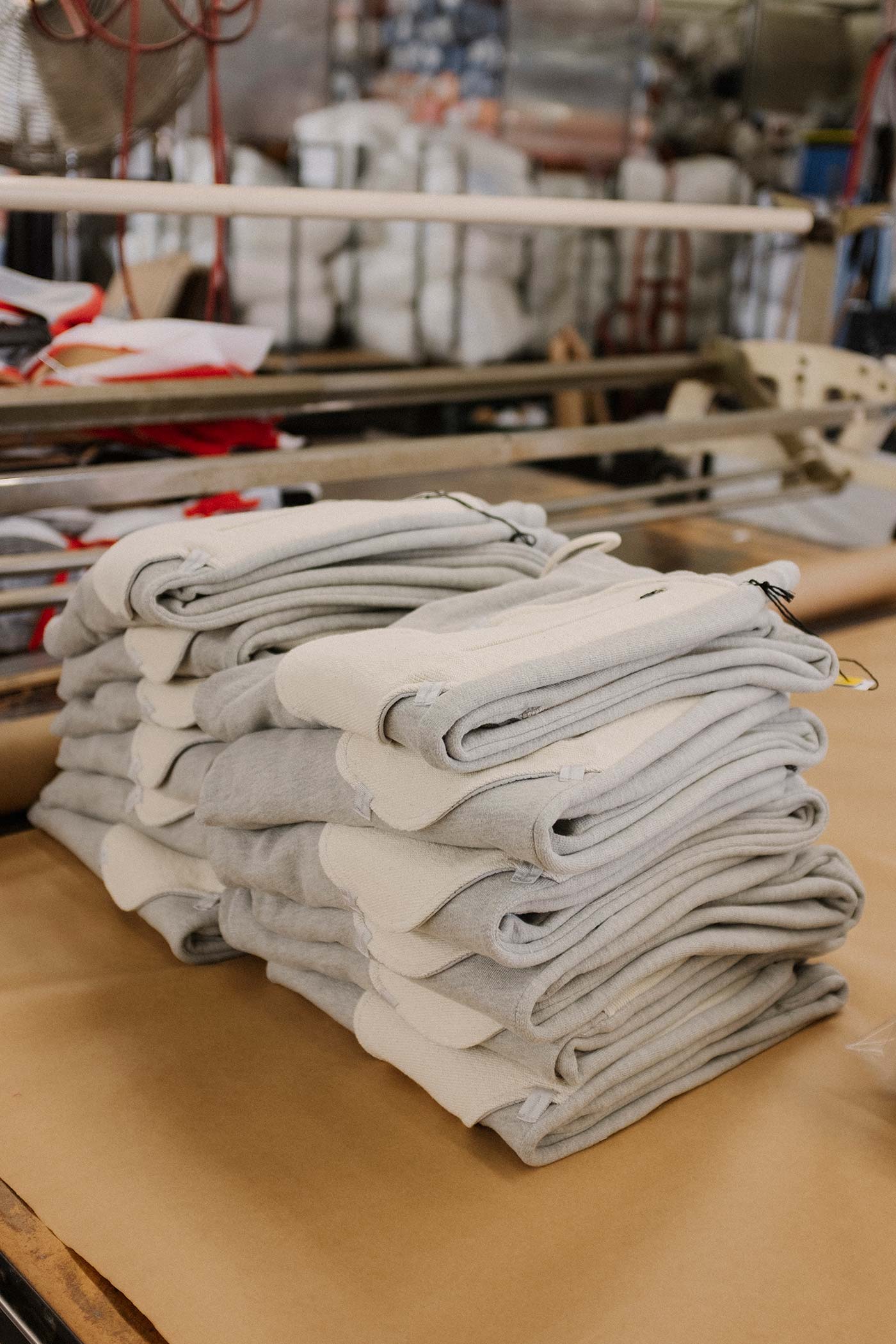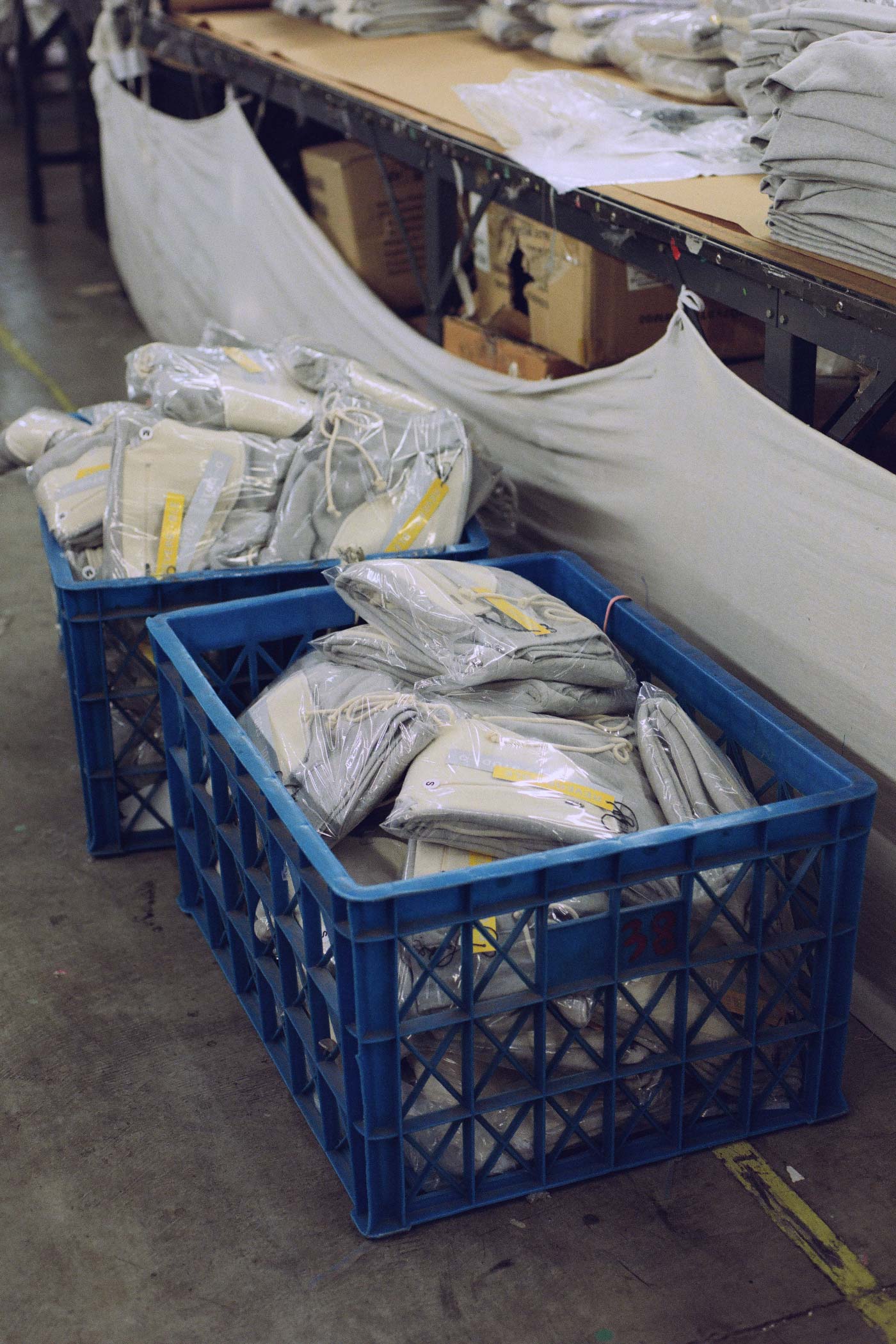 As kids, we used to flip our sweats inside-out after basketball practice. This exposed the inside pocket bags which were not supposed to be seen on the outside of the garment. My eye gravitated to this beautifully organic shape that the draping pocket-bags created on either side of the pant legs. I always found it intriguing that something meant to be hidden – intentionally tucked away, out of sight – was actually the most unique part of the garment.
When it came time to design our sweat suit, my mind's eye kept flickering back to this memory – the look of the inside-out sweats and the pockets hanging on either side. But I also recalled the feeling of those days – laughing with friends, challenging each other to be better at our craft, and the pure joy of playing the game we love every day.
I've always believed that the best way to make something original is to make it personal. Our Reversible Sweat Suit is the very embodiment of this idea: Born from a memory, reimagined, and elevated in garment form.